Handmade in Charleston, SC
I welcomed my first little girl in 2016, which sparked my journey to create this brand. Bows quickly became our go-to accessory so I decided to start making them myself. My husband taught me how to sew(his Mother is a seamstress) and I found out I really enjoyed it! We welcomed our second daughter in 2019 and I was thrilled because more girls=more bows! My daughters find themselves testing out bows on a daily basis because quality is so important and I want to make sure they pass the test! 
We have tried out numerous headbands and found ours to be the best fit for most. We offer a non-slip alligator clip so that the bows will comfortably stay in her hair without pulling or falling down. These bows were created with an on-the-go lifestyle in mind and we hope you love them!
Shop Our Bows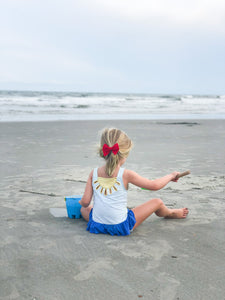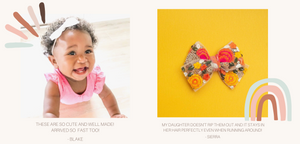 THE TRUTH
"The quality is amazing and the shop owner herself is so kind and always willing to help you!" - Brenna
"Truly one of the only shops we buy from!" - Sarah 
SHOP WITH US